FREE DOWNLOADS
Are you looking for free resources/fact sheets on healthy eating and nutrition tips? We hope you enjoy our range of educational and easy-to-understand infographics. To download, simply select 'download PDF' on the resource you would like.
Smart Snack Swap
Do you struggle to choose healthy snacks at work, home, or for your children's lunch boxes? Snacking can be the evil arch nemesis of every person trying to improve their eating habits. Again, preparation is key! We recommend always having some healthy snacks in your pantry, handbag or at your desk to avoid a 3pm venture to the vending machine. Here are some simple and tasty swaps you can make to your snack choices that are a whole lots healthier!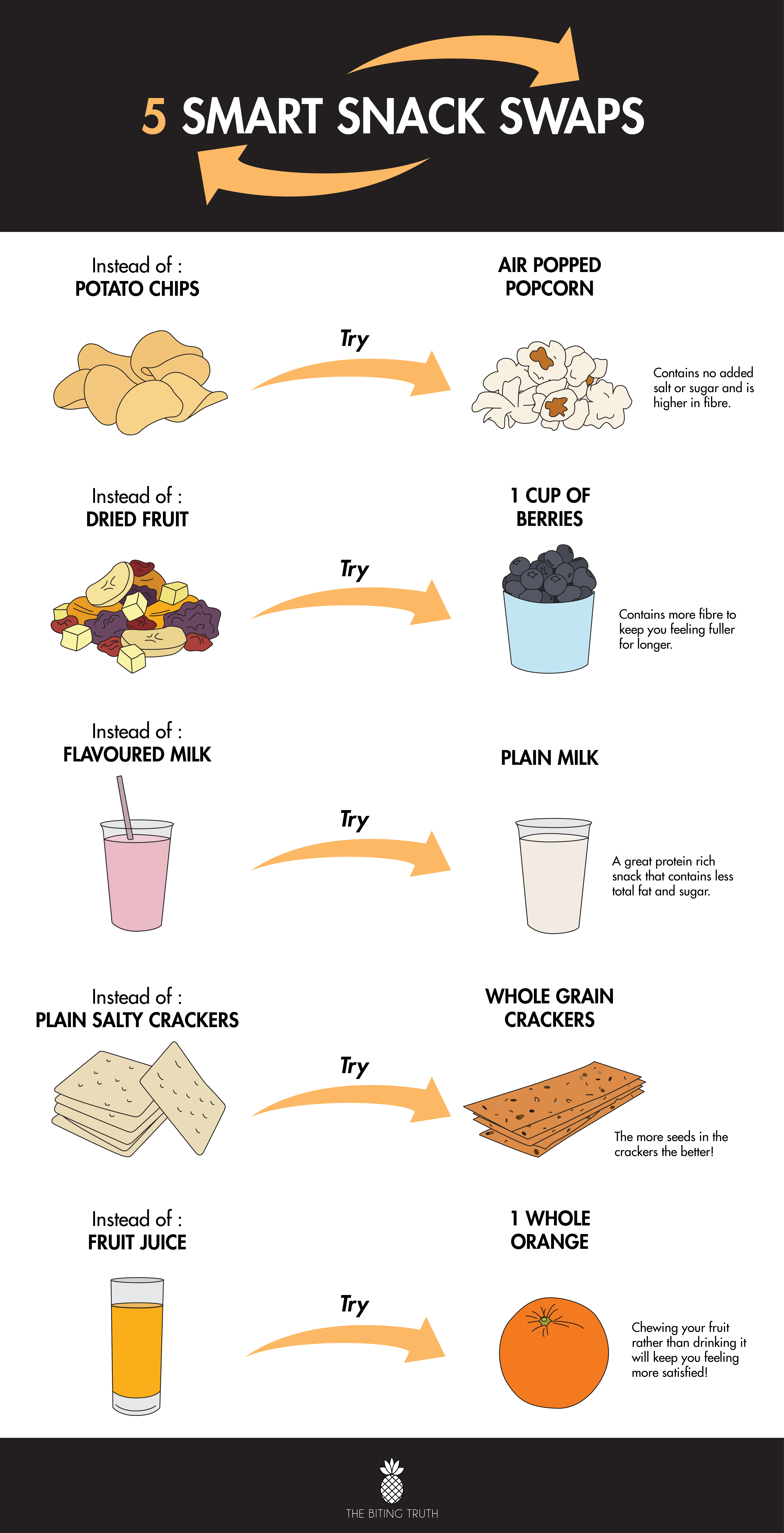 How Much Sugar is in That Drink?
Ever wondered how much sugar is in your favourite drink? While it may very well taste great, beverages are often full of sugars and can contribute to unwanted weight gain. Here's a graphic that shows you many teaspoons are in some of our favourite sugary drinks.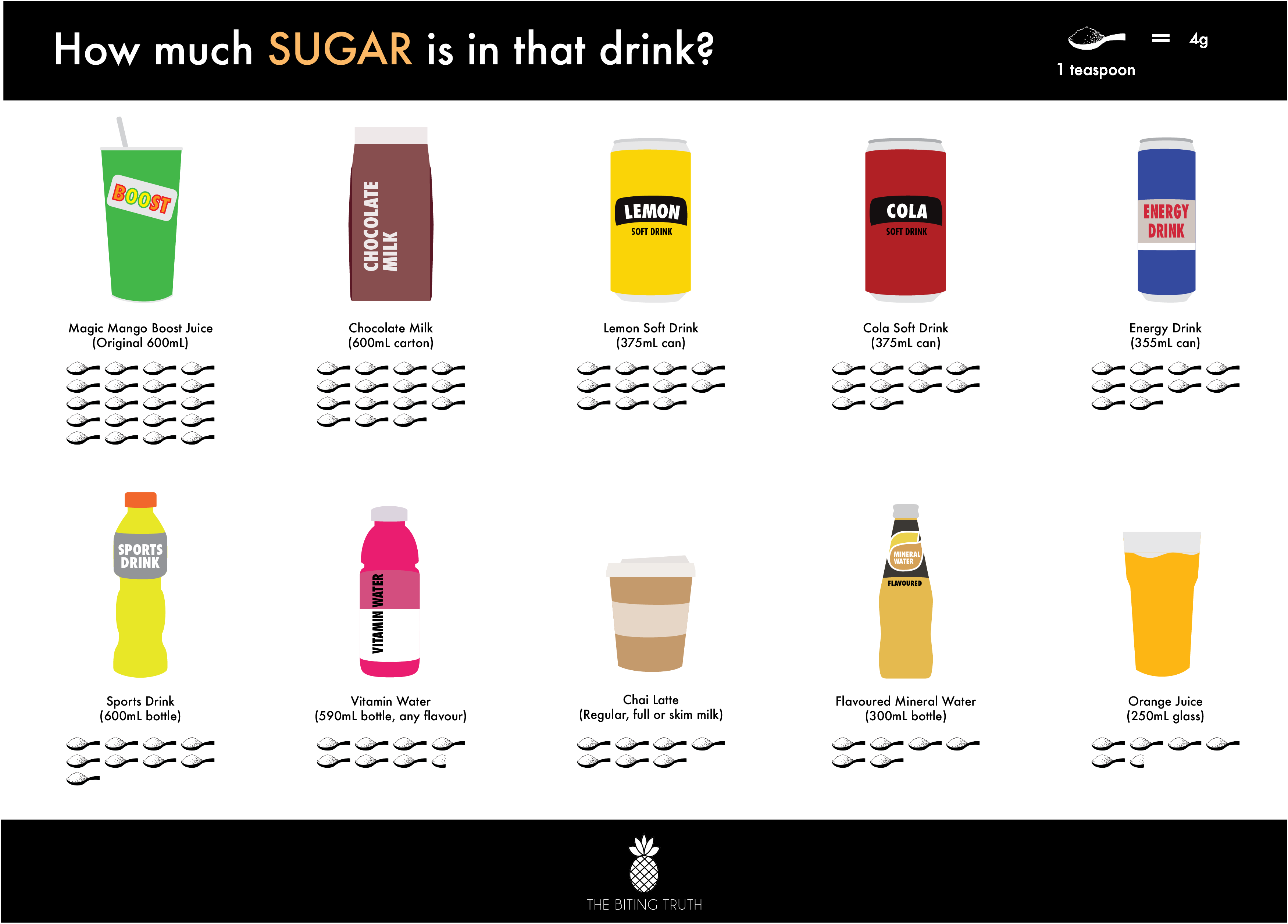 How Much is a Serve of Dairy
The inclusion of dairy foods in our diet is essential to ensure we receive adequate calcium for strong bones! Dairy is also a great source of protein. Research suggests we should have 2-4 serves of dairy each day. Learn about different sources of dairy and what a serve is.