An investment in the health of your employees is money well spent.
Mood & Food Seminar | Mental Health Awareness Month
The Biting Truth is a team of Accredited Practising Dietitians and Nutritionists that provide science-based nutrition education for employers and employees.
October is Mental Health Awareness Month and to raise awareness we will be conducting nutrition sessions on Mood & Food for busy corporates. Our innovative Mood & Food seminar looks at the connection between what employees eat and how it affects their health, emotions and performance. Employees will learn how simple tweaks to their diet can impact their mood and stress levels and help to boost their overall performance. Employees will begin to understand the difference between cravings and hunger and discover healthy alternatives to satisfy cravings and boost energy.
Details
Length: 45 minute presentation + 15 Minutes Q&A.
How: Our team of Accredited Practising Dietitians will come to your office to conduct the session. They will bring along food samples and resources for your employees to take home.
Costs: Contact us below.
To book: Contact us below!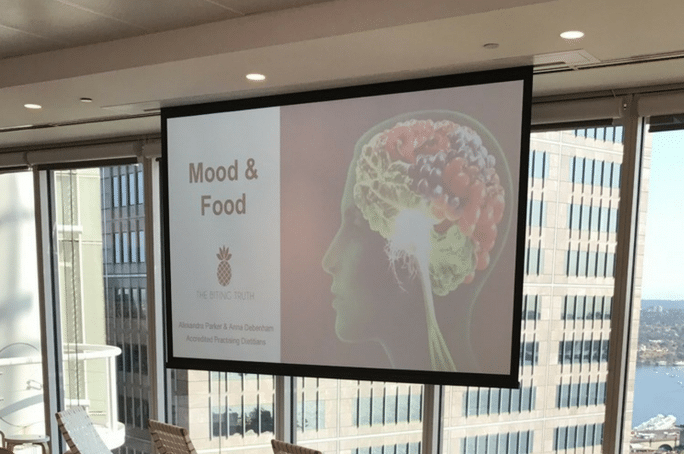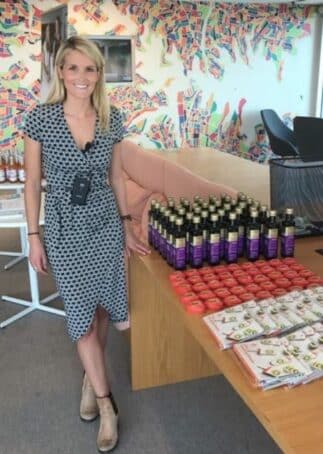 Book in for our Mood & Food seminar
Please complete the form below and we'll be in touch.
Why Invest In Health?
For employees to move quickly, think clearly and work productively, they must first take care of their health.
An investment in the health of your employees is money well spent and a nutrition wellness program from The Biting Truth can result in:
Greater staff retention
Improved workplace morale
Decreased absentee days
Increased productivity
Increased quality of work
Our commitment
To provide evidenced-based nutrition wellness
To engage your group of employees
To provide practical dietary recommendations
To provide take home resources and recipes