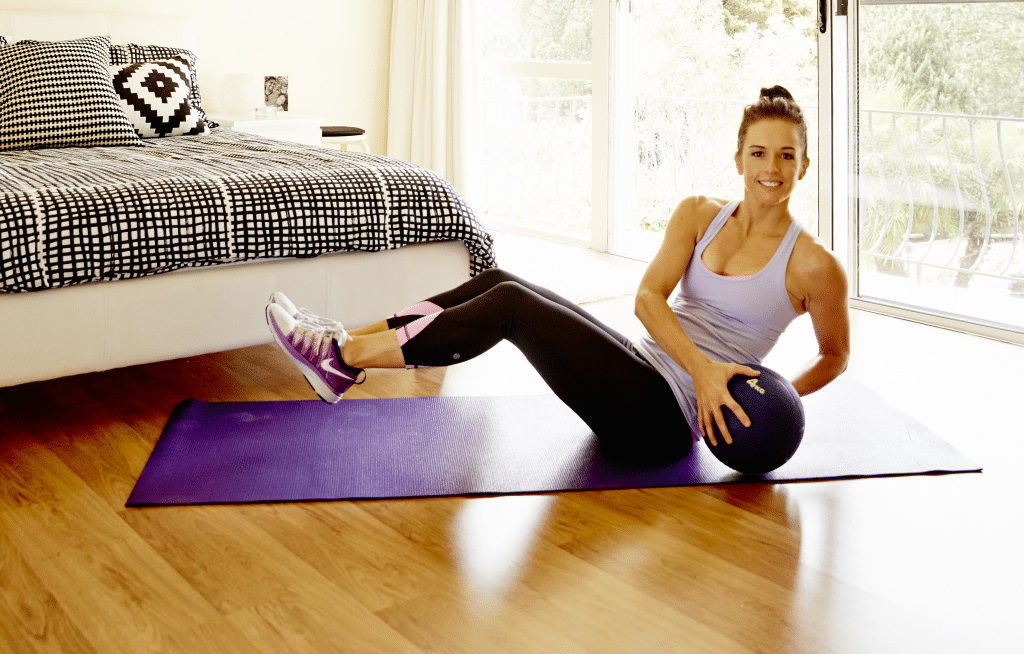 It seems as though winter is finally upon us, and the idea of outdoor training is getting less and less appealing for some (ok… most) people. But before you race out to sign up for an emergency gym membership – or start building a cocoon for your annual three-month hibernation – I'd like to let you in on a little secret: it's actually possible to stay fit and healthy throughout winter without ever stepping foot inside a gym… in fact, without ever crossing the threshold of your front door.
Bodyweight workouts are a super effective way to get your heart rate up, burn calories and improve your strength. They don't require much space and best of all, if you get the intensity right you don't need to spend a lot of time exercising to get results.
Today I've designed full body workouts that you can do in the comfort of your own home, each requiring absolutely no equipment! Give one of them a go next time you want to get your sweat on.
BEGINNER
40 seconds work | 20 seconds rest
2 circuits | 2-minute rest between circuits
1. Jog on spot
2. Squats
3. Push ups (knees)
4. Static lunge – left leg forward
5. Static lunge – right leg forward
6. Supermans
7. Hip raises
8. Plank (knee or toe)
INTERMEDIATE
45 seconds work | 15 seconds rest
3 circuits | 2-minute rest between circuits
High knees
Push ups (as many on toes as possible then drop to knees)
Squat jumps
Froggers
Reverse lunges (alternating legs)
Burpees
Bicycle
ADVANCED
For each circuit: 30 secs work | 10 secs rest | 3 rounds
1-2 minutes rest between circuits
CIRCUIT 1.
High knees
Chest-to-ground burpees
Bicycle
CIRCUIT 2.
Squat jumps
Frogger to push up
Pilates 100
CIRCUIT 3.
Plank row
Lunge jumps
Russian twists
CIRCUIT 4.
Mountain climbers
Tuck jumps
Scissors
*It's a good idea to consult your doctor before embarking on a new exercise regime, or if there's anything that you're concerned about.*
—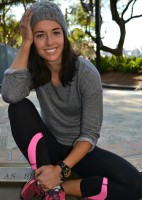 Jess Robinson is the creator and owner of Lazy Girl Fitness. A personal trainer, group trainer and health    and fitness blogger from Sydney, Jess is passionate about making fitness and good health accessible to  everyone! Through her blog and face-to-face training sessions, she's determined to break down the barriers  that are preventing people from living their healthiest and happiest lives.
Social media: